Draggable: cloned helper is off-position when scrolled
Description
Reappearance of bug #3740 ?
Instructions:
Firefox
Drag the IMG. Notice how the clone starts on top of the original.
Scroll the Result area down a little. You may have to make the window smaller in order to see the scrollbars on this area.
Now try to drag the IMG. The clone starts down way down below the original -- apparently as far below the original as you scrolled.
Broken in jQuery 2.0.2 jQuery-UI 1.10.3 (see in jsfiddle) using Firefox 12 or 22. Fine in Chrome 28.
Other versions:
Broken in jQuery 1.10.2 jQuery-UI 1.10.3 (not available in jsfiddle)
Fine in jQuery 1.9.1 jQuery-UI 1.9.2 (try in jsfiddle)
Fine in jQuery 1.7.2 jQuery-UI 1.8.18 (try in jsfiddle)
Screen Shot, working: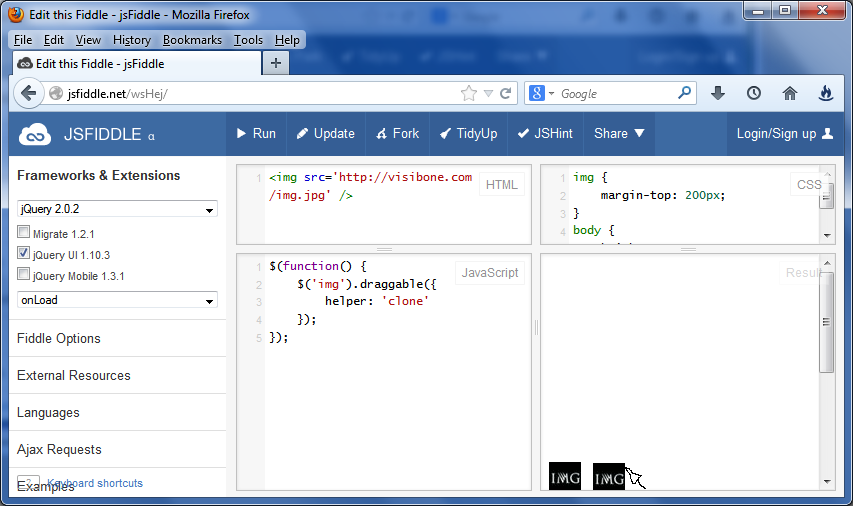 ScreenShot, broken: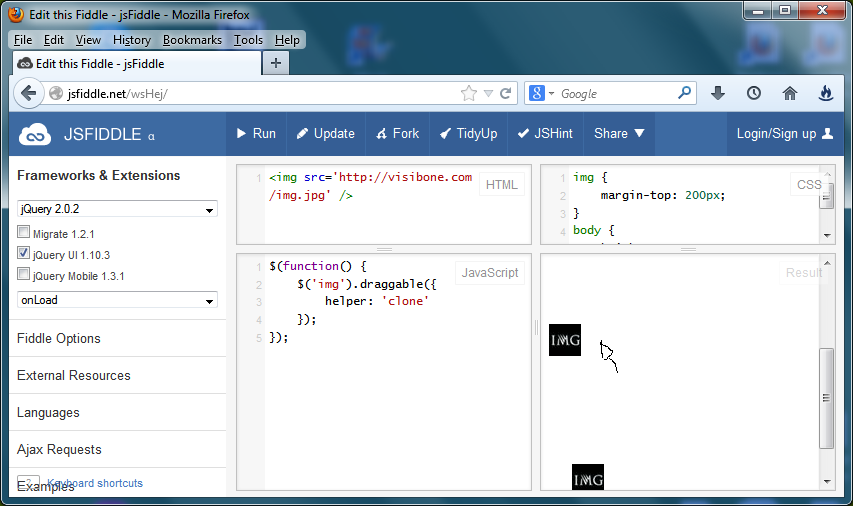 Change History
(2)
Resolution:
→

duplicate

Status:

new

→

closed